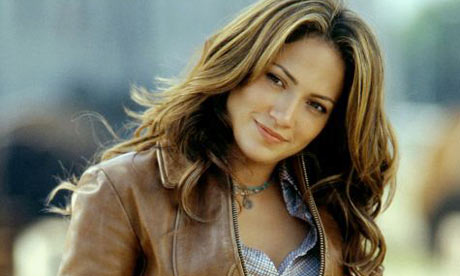 Jennifer Lopez will be practicing her safe-breaking and nappy-changing skills for her new role - she is to play a professional thief who passes herself off as a nanny to pull off a major bank heist in a new romantic comedy.
In The Governess, Lopez's character begins to care for the three rowdy children and their wealthy widower father and wonders whether she can put her life of crime behind her and start all over again.
The Governess will be directed by Britain's Nigel Cole, who also made 2003's Calendar Girls and 2000's Saving Grace. The movie is based on a script by Wendy Braff and Kevin Wade, who penned the Lopez-Ralph Fiennes romantic comedy Maid in Manhattan in 2002. Filming begins this autumn in Massachusetts.
Lopez is also planning to star in Love and Other Impossible Pursuits, an indie comedy in which she will play a lawyer who has a difficult relationship with her stepson. The movie is written and directed by Don Roos (1998's The Opposite of Sex).
The singer-actor was last seen in cinemas in 2006 in El Cantante, a biopic of salsa singer Hector Lavoe, and Bordertown, in which she portrayed a journalist investigating a series of unsolved murders in Mexico.